Maintenance Services
We offer professional service of laboratory equipment used in road construction and civil engineering.


Technical Consulting
We share our expertise and provide reliable advice on which laboratory equipment to choose and how to use it.


Equipment Sale
We sell both new and used equipment from various producers of well-established Polish and foreign brands.
Customised solutions for
road construction

industry
We specialize in maintenance and consulting services for companies which run mobile and stationary laboratories. Our 20 years' experience, including 15 years of servicing laboratory equipment, guarantees the highest quality of provided work. We render services all over the country or on our premises in Katowice, equipped with a comprehensive technical facility and spare parts storeroom.

Inspections
We conduct professional appraisals to verify the technical condition of each device. We issue a Technical Certificate which confirms the device's efficiency.

Repairs
We take care of all activities aimed at eliminating a defect and restoring the technical efficiency of the given device, which will allow for its further, safe use.

Calibration
We deal with the process of introducing appropriate parameters in a given device, which will allow the device to operate within its designated scope.
Sale
We collaborate with contractors from all over Europe, so we always offer our Clients many alternative products from the same research area within the specified price range, in different variants and with specific parameters.

Diagnostics
We check the extent of damage to each device. Diagnostics can be performed in our service facility in Katowice or in the Client's laboratory.

Modernisation
We increase machine productivity so as to reduce costs and to improve safety, without having to invest in new equipment.
Under our supervision, the equipment maintains the highest quality and performance parameters
Sale
Are you planning to purchase a laboratory device?
Use our services

Specification of demand
We offer support in determining which specific equipment is needed. We carry out preliminary assessment of the purpose, technical parameters and budget.
Choice of solution
We provide support in the purchase of laboratory equipment for people who do not know what is suitable for them. Our consultations will enable you to make the right choice.

Sale of equipment
We offer equipment from various manufacturers, recognized foreign and Polish brands, new and used. At the same time, we try to optimize the solution not only to match your needs but also your budget.
USE THE EXPERTISE OF OUR PROFESSIONALS, WHO HAVE MANY YEARS OF EXPERIENCE. CONTACT US AND WE WILL EFFECTIVELY ADVISE YOU AND FIND A SOLUTION TO YOUR PROBLEMS.
What does the technical consulting
process

look like?
. We analyse needs
We perform a thorough analysis of work specifics so as to select devices whose technical parameters best correspond to the devices' dedicated role.
. We identify expectations
We look for solutions that meet the identified needs. We always try to understand all expectations and requirements of the device.
. We present solutions
We present the most optimal possibilities in many different variants, which have been adjusted to the predefined needs and expectations.
. We implement solutions
We guarantee the implementation of selected solutions. We ensure delivery, assembly and start-up of equipment at the Client's site.
. We train staff
We provide training for technical staff, because proper operation significantly extends the life of the equipment and allows to maintain the highest operational parameters.
News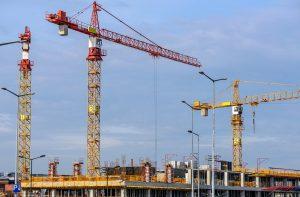 16 April 2020
Dear Clients, despite the situation that has affected all of us, I would like to assure you that SOLVTECH ...
Gallery
Click on the photo to see the entire gallery.
Get in touch with us
via

the Contact Form